Retrieval 'great example of international co-operation through amateur radio'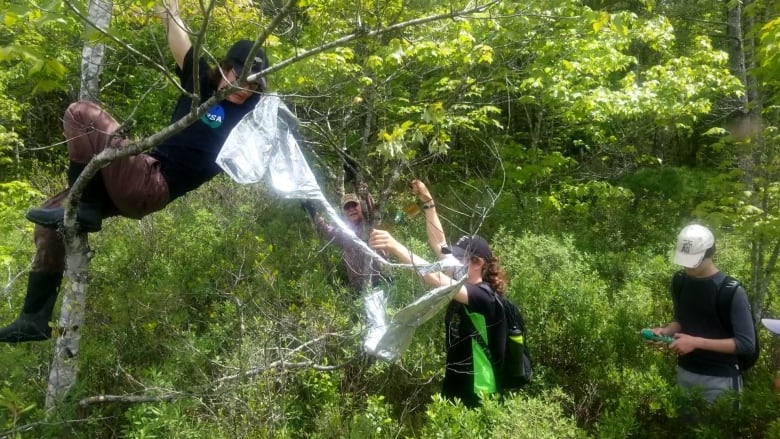 A balloon that originally came from California was found in a wooded area outside Liverpool, N.S., on Saturday.
The mid-altitude balloon was part of a four-balloon, cross-continent race from the west coast to the eastern time zone. The silver Mylar balloon that was found in Nova Scotia was the winner.
The Annapolis Valley Amateur Radio Club and the Annapolis Royal Space Agency retrieved the balloon after its four-day journey.
"It's been an interesting day," said Alphonse Penney, a member of the radio club. "It was a good drive in on the roads and then slogging through the woods. Even though it was only 750 metres, it's thick bush and it took a while to get in there. But we recovered it quite easily. We spotted it from 95 metres away."
There was a position reporting system on board, so the Annapolis Valley Amateur Radio Club, with help from other amateur radio operators around the Liverpool area, was able to narrow the search field.